HANG AND DRY YOUR CLOTHES IN A MINIMUM OF SPACE
Limit clutter and save space with these retractable wall hangers.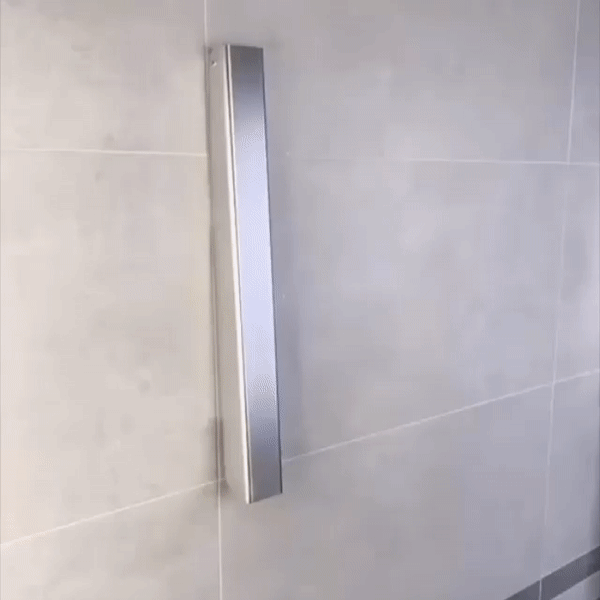 ✅ HANG AND DRY YOUR LAUNDRY
✅ LARGE CAPACITY
✅ INSTALLATION WITH OR WITHOUT SCREWS
✅ ELEGANT, DISCREET AND STURDY DESIGN
✅ PERFECT IN A BEDROOM, BATHROOM AND MORE
SIMPLIFY YOUR LIFE WHILE STYLING YOUR HOME
No need for a bulky dryer! Hang up everything you need easily with these hangers.
QUICK AND EASY INSTALLATION
Don't want to damage your wall? These hangers can be installed with or without screws.
Without screws: Simply install them with adhesive strips on the wall, put the hangers on and wait 24 hours.
With screws: Follow our installation steps directly, drill holes and install the screws.
Material: Aluminium alloy and metal.
80 cm intermediate rod included in the set of 2 hangers.