Increase your water pressure by 200% or more.
Improve skin and hair health.
Soften hard water and filter impurities.
Dermatologist tested and approved.
Proven by thousands of happy customers. (Scroll down to see reviews)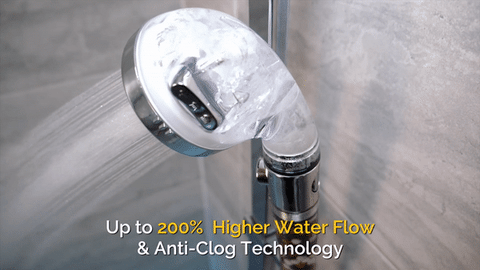 Showering with unfiltered water can cause:
Acne
Hair Loss
Split Ends
Dandruff
Dry / Itchy Skin
Illness / Infections
So we created a solution.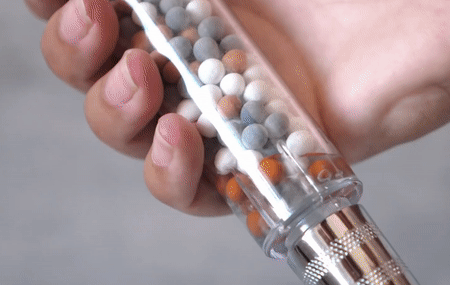 How does it help my skin & hair?
The chemicals, mold, fungi, and mycobacterium are what's so harmful to your skin and hair (especially when showering with hot water). These impurities gradually erode hair and clog pores, and it directly effects your skin and hair quality.
The Showerhead solves these problems by filtering out the harmful impurities, and then enriching the waters pH level before it reaches your body!
It's highly recommended that you replace the mineral stones after 6-8 months for the best and most consistent results.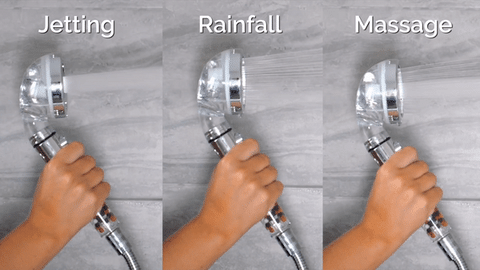 3 Shower Modes to Choose From:
The Showerhead provides 3 different shower settings to give you the most optimal experience: Jet, Rainfall, and Massage (Shown above) - Each mode is easily activated by the flip of a switch.
Experience an even more relaxing shower with the misty spring-like flows that our specially designed showerhead provides.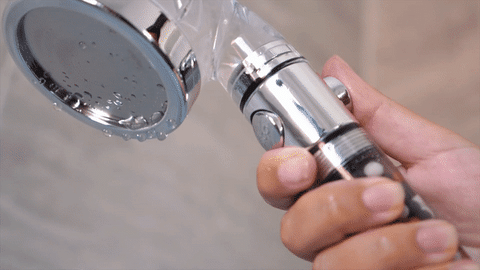 Ionic Filtration
The Showerhead uses a unique ionic filtration system, which filters your water through several types of mineral-rich stones that do an incredible job at removing the gunk from your water.
Don't waste money on chemical filled skin and hair products - the water you shower with is most likely the cause!
Filter out the harmful chemicals and grime from your water.
Rehydrate dry skin with enriched water.
Bring your hair to its true, natural glow.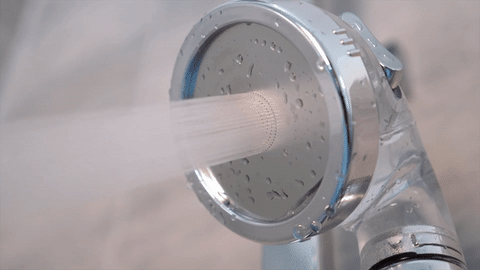 How do the mineral stones help?
Anion Stones
Negatively-charged ions help soften your skin and remove impurities from water.
Ceramic Energy Stones
Adjusts the pH value of your skin contributing to its elasticity.
Tourmaline Stones
Contributes to strengthening the immune system as well as skin and hair health.
UNIVERSAL FITTING
Installation is easy: Simply unscrew your current showerhead and replace it with the The Clearwater Showerhead™ within a minute! Its compatible with any shower, and we can even include an extension kit to allow you to turn any standard wall mounted shower into the more versatile hand-held style.
NOW AVAILABLE IN MATTE BLACK!
Includes all features and benefits from our original model, but with increased durability.
Tracking information is sent immediately after your order is processed.
Our sale's ending due to extremely high demand - Order today to get yours for 50% off before the price rises.