Our beautiful anxiety-relief rings act as a distraction to prevent nail-biting & skin picking, helping you to get through your day. This ring is adjustable to fit all fingers.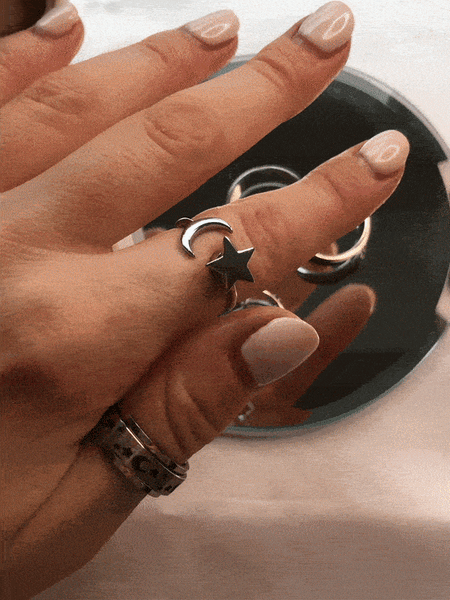 What are the benefits?


the star rotates 360-degrees, creating a calming effect when you need it most.
💙 Reduces stress - acts as a distraction to the mind so that you can continue your day with minimal disruption.
💙 More self-care - prevents you from biting or picking the sides of your nails when you get a little anxious.
💙 Adjustable - no matter your ring size, you will be able to adjust the size of this ring to fit any of your fingers.

Material: This ring is made from sterling silver.
guarantee ✅: if you're not fully satisfied with your experience with us then we will refund you the full amount (or send you out a replacement piece) without any questions asked!