忘记旧的传统爪式修剪器!我们全新改进的优质爪形修剪器是您一直在寻找的优质爪形修剪器。让您的宠物剪指甲更安全、更轻松、更快捷、更高效,获得最佳效果!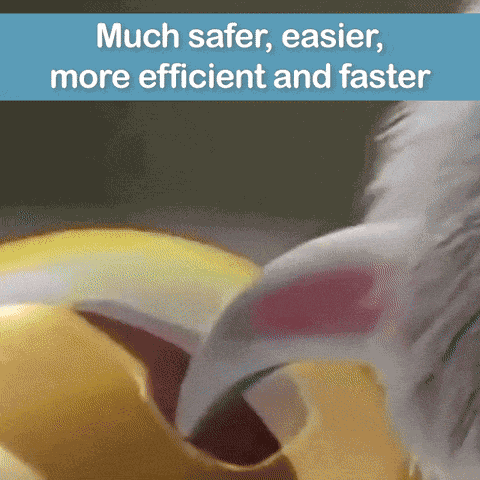 描述和特点:
先进和创新: 为您的狗或猫提供革命性的爪子美容工具。这是最新、最快和最有效的方法,可以有效地修饰宠物的指甲/爪子,而不会弄乱!
100% 无痛: 您的宠物是否害怕修剪爪子?设计中也考虑到了这一点!精确、圆润、光滑地修剪指甲。不再担心过度切割、流血和不舒服的疼痛。爪子触感柔软,您的家不会被划伤。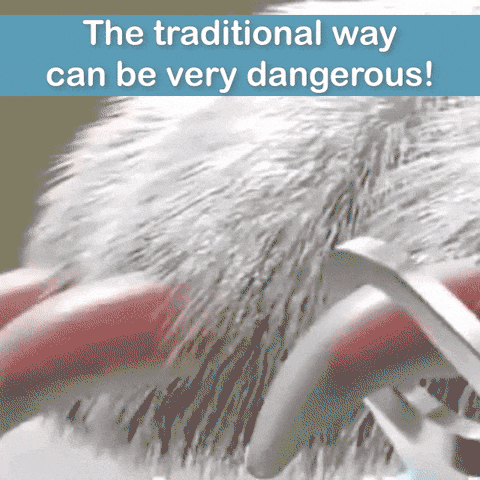 低振动、静音运行: 配备独特的阻尼技术和高品质的研磨机,轻轻去除薄层钉子。由于安静的操作,您的宠物可以放松,敏感的狗将不再害怕,让您的工作更轻松。
USB充电功能:省钱买电池!Premium Claw Grooming Device 配有 USB 端口和电缆。充满电后,设备可运行 5 小时
节省美容费用: 无需让兽医或其他专家为您的宠物修剪爪子,您以后可以轻松地自己动手,省钱。
可拆卸磨刀石: 磨刀石可轻松拆卸清洗。只需用柔软的毛巾或布擦拭表面即可。
适用于所有宠物尺寸:  Premium Claw Grooming Device 具有三个不同尺寸的开口,适用于不同尺寸的爪子。只需根据宠物指甲的大小和特点使用适当的开口即可。
使用指南:
第一步: 根据您宠物爪子的大小和特点,在设备上选择合适的开口。
Step 2: Hold the device in one hand and your pet's paw with the other. Gently insert the claw into an opening and begin grooming.
Step 3: After use, remove the grinder cover by turning it counterclockwise. Turn the unit back on and gently clean surface with an eraser, paper or cloth to remove nail debris.
Reward your pet before and after grooming to create a positive bond with the device.
Tip: Reward your dog before and after use. By doing this, you will create a positive connection to the device.
We are sure both you and your pet will love the Premium Claw Grooming Device!
Free Shipping:
Whether a delivery to Germany, to Austria or to Switzerland, there are no shipping costs for you. We will take care of that for you.
Scope of delivery includes:
1x Premium claw grooming device.
1x USB 充电线
1 个包装盒
1x 使用说明书