Enjoy Free Worldwide Shipping on all orders within 5-15 days

✈

COVID-19: Shipping as usual

30 Day easy returns. 100% Money-Back Guarantee

Supply-demand is high, limited stock available
PRODUCT INFORMATION
These soap strips are ideal for cleaning your hands during any outdoor activity. Portable and easy to use box to bring anywhere and use anytime - just take a piece of soap and rub it on your hand with a little water.
Package Includes 5 Box of Soap Sheets, 50pcs per box (total 250 hand washes).
The disinfection soap sheets effectively eliminate 99.99% of bacteria!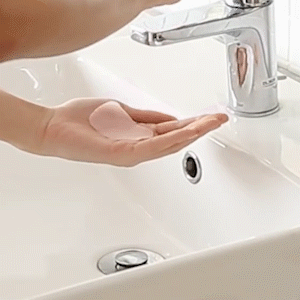 PROTECT YOURSELF AND CLEAN YOUR HANDS OFTEN!
Soap, water and scrubbing with your hands are important because the combination creates more soap bubbles, which disrupt the chemical bonds that allow bacteria, viruses, and other germs to stick to surfaces.
Wash your hands

often with soap and water for at least 20 seconds especially after you have been in a public place, or after blowing your nose, coughing, or sneezing.
"All those bubbles and foam ... literally pick germs up and wash them down the drain," said Dr. William Schaffner, a professor of preventative medicine and infectious disease at Vanderbilt University School of Medicine in Nashville.
FEATURES
SAFE ON SKIN:

The disinfection soap can help eliminate bacteria on your hands. The soap is gentle on the skin so you can use it without making your skin dry.
CONVENIENT:

Whether you are at home or outdoors, you'd want to be able to wash your hands thoroughly. With these soap sheets, you can!
NO MESS:

No more settling with just wiping your hands or washing it with just water. Soap and clean your hands thoroughly anywhere you go with the Disinfection soap Sheets. With each soap sheet enough for 1 handwashing, you don't have to put the used soap back in your pack which may drip out.
INNOVATIVE DESIGN: The soap sheets come with their own container that fits right in your bag or pocket. Keep them in your purse or even in your car so you have soap to wash your hands with anytime you need!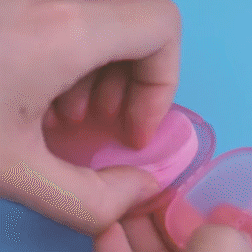 SPECIFICATIONS
Package Included: 5 Box of Soap Sheets, 50pcs per box (total 250 hand washes)
8 x 4.5 cm / 3.1 x 1.7 in
Dissolves easily
HAPPINESS GUARANTEED
Our #1 priority at The Green Factory is your happiness. This means we stand by our product 100% with a hassle-free 30 DAY RETURN POLICY. No matter what, no questions asked, no holds barred, no "ifs" and no "buts". If you have a problem, we promise to solve it. Refund it. Send you a new product. Whatever it takes. Just reach out to us, we're here for you.

FULL GUARANTEE INCLUDED
100% secure and protected payment
Zero risks in buying our products. If you have any issues with our products or the delivery, we're happy to offer a REPLACEMENT or FULL REFUND, no questions asked!
E-mail:[email protected]