Create A Cozy And A Soothing Atmosphere Where It's Worth Living In!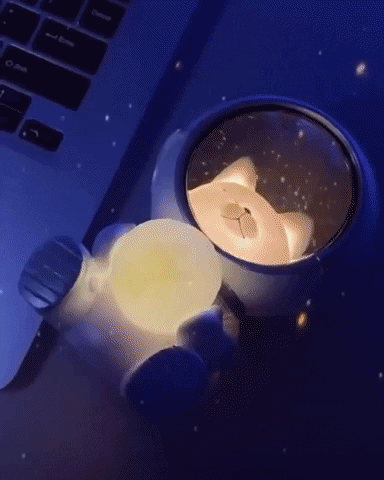 Simple, but refined.
A warm note of light that can brighten up your room.
Enjoy this adorable figurine that can light up any space in different colours. Your ambience is important !
Enjoy Beautiful Moments With Your Family And Friends
The Pet Astronaut Night Light creates a magical ambience to enhance your movie night, game night, date night - any night.

It fits perfectly in the living room, kitchen, bedroom or wherever you want to put it.
A Beautiful & Unique Gift
Whether for a birthday, anniversary, housewarming, baby shower or just because, the Pet Astronaut Night Light is the perfect gift for any occasion.
All you have to do is enjoy the good vibrations.
" I have to tell you it's even more beautiful in real life than in the videos! I bought 5 pieces and my kids love them. Everyone who comes to our house notices them right away and asks me where I got them. I highly recommend these cute night light figurines if you want to give the room you're staying in a touch of magic. " - Rebeka ⭐⭐⭐⭐⭐
Frequently Asked Questions:
How is it charging?
Pet Astronaut Night Light is charged by batteries.
What are its dimensions?
9.5*10.5*13 CM / 3.7*4.1*5.1 INCHES
How does the Pet Astronaut Night Light start? Does it have a start/stop button?
Yes,it has a start/stop button.
Your Delivery Includes:
• 1 Pet Astronaut Night Light

• 30 Days Money Back Guarantee
Our Guarantee:
We offer a risk-free 30-day money-back guarantee. Simply follow our money-back guarantee protocol to receive a full refund!

Your crystal lamp is covered by a full 1-year warranty! If it has any defects within 1 year of use, we will replace it!
FULL GUARANTEE INCLUDED
100% secure and protected payment
Zero risks in buying our products. If you have any issues with our products or the delivery, we're happy to offer a REPLACEMENT or FULL REFUND, no questions asked!
E-mail:[email protected]