The innovative jointed duck lure perfectly emulates a vulnerable duckling, with its durable hard ABS body and ultra-realistic 3D finish. The
lures gives the appearance as if it is swimming beneath the surface in a lifelike manner, thanks to its two joints that mimic the motions.
Equipped with razor sharp, feathered treble hooks at the backside. Big fish, real drama, and smashing, heart-stopping strikes what's not to love?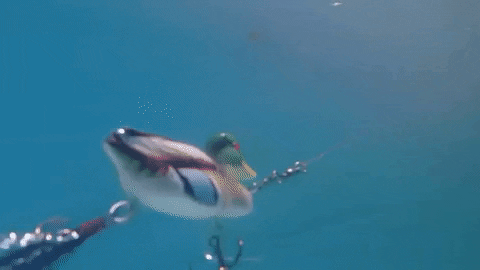 Designed with both a top and bottom hook hanger, so anglers can customize their presentation to match conditions.

Length:2.76in Weight:0.35oz Hook: #8 hooks feather

Multi-jointed for realistic swimming motion

Durable hard ABS body

Razor sharp, feathered treble hooks

Perfectly emulates a vulnerable duckling