Measure, mark and cut drywall with our Gypsum Board Cutting Tool
Benefits that make you comfortable with this product
1. Comes with a 5 meter long tape measure.
2. One pressure lock, easy cutting.
3. Accurate scale, environmental protection and dust-free.
4. Safe and efficient.
5. Save time and effort.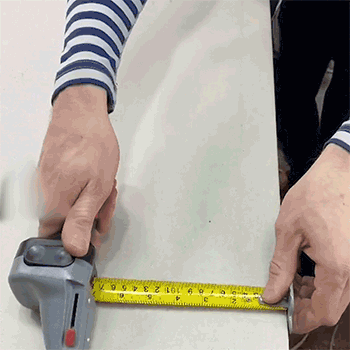 Features:
All-in-One Tool : Measure, mark, and cut drywall with one easy-to-use tool; Also ideal for floor tiles, wood floors, planks, hanging pictures and curtains, trim fabric, ceiling panels, and more.
Function : Precise positioning, draw straight lines, draw circles, fast and convenient.
Suitable For a Variety Of Materials: the gypsum board cutting tool is very suitable for gypsum board, foam board, KT board, cardboard insulation material, hanging pictures, cutting fabric, plywood and other places, with a wide range of uses.
Easy To Use : One press to lock, precision balance, easy cutting, environmental protection and dust-free. Lock side, slide down to lock and secure.
Safe & Portable : Durable ABS head and rubberized handle, lightweight, maximize balance and control. Built-in storage blade box, more convenient to carry blade.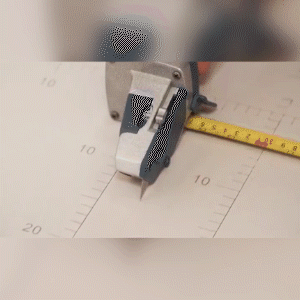 Simple operation:
Only need to press the button and insert the blade to complete the installation. When in use, pull the tape measure to the desired position and push the baffle by hand to accurately draw a circle or a straight line, fast and convenient. It can be easily applied to both novices and skilled workers.
Specifications:
Material: aluminum alloy, TRP plastic
Total length: 230 mm/ 9.1 inch
Package includes:
1 x Gypsum board cutting tool