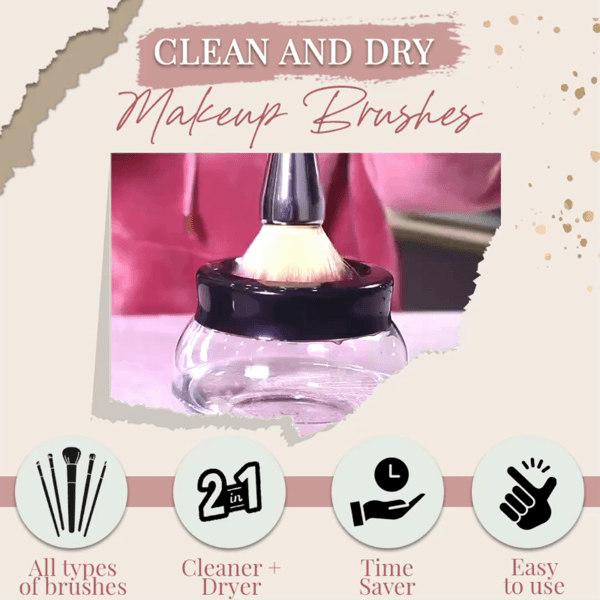 Using dirty cosmetic brushes for makeup with oil, dead skin cells, old foundation makeup and dust can cause breakouts, clog your pores and lead to acne. Cleaning your cosmetic brushes regularly with the right makeup brush cleaner will help your skin look clear and healthy.
By the automatic makeup brush cleaner , you can perfectly clean and dry brushes in less than a minute. This will make makeup application much faster and more pleasing.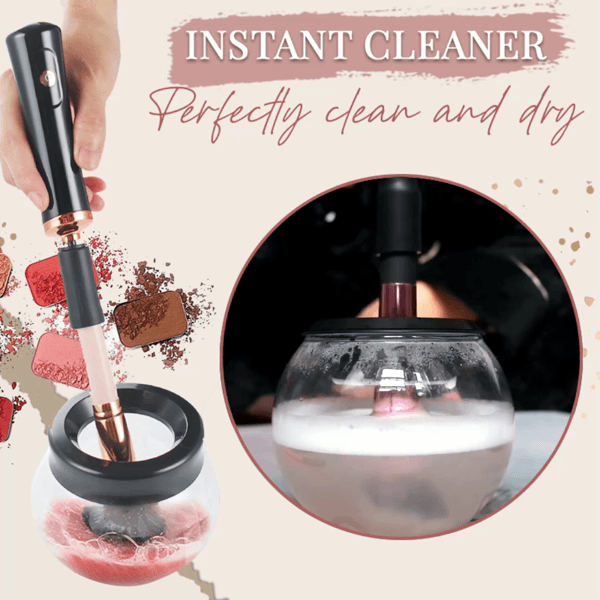 The makeup brush cleaner is made of premium materials for long lasting service, precision, and safety. our electric makeup brush cleaner cleans your brushes to 99% for better performance applying makeup.
Just 3 steps easily to use this electric make up cleaner and dryer. 1.Attach the brush to the spinner. 2.Pour water and soap into the bowl. 3.Dip & spin to clean, raise & spin to dry, this automatic makeup brush cleaner will free
your hands and save your much time.


Specification

Color: Pink, White, Black, Red


Package Includes
1 x Makeup Brush Cleaner Machine
2 x Spindles
8 x Collars (Suitable for 98% brushes in the market)
1 x Bowl
1 x Bowl Neck
1 x Base Stand
1 x User Manual