Moving your furniture for cleaning has never been this easy!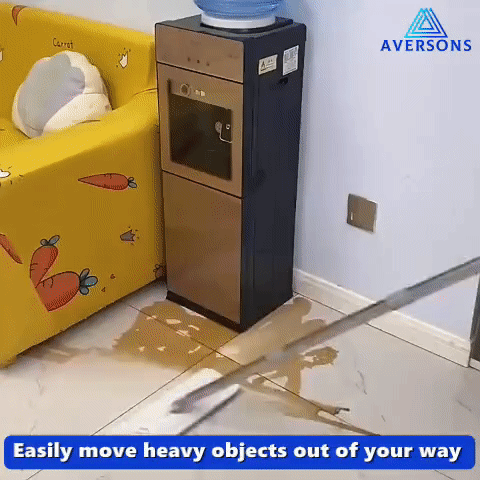 OMG, cleaning has never been this easy. I put them on the bottom of my coffee table and now it is really easy to move it out of the way. In the past I had to bend and almost break my back to get to the difficult to reach places, now I just move the whole furniture out of the way. I just put them on almost everything nowadays ;-)
Megan S.
Movability: Just stick the roller to the bottom of the item and freely move heavy items by the push of a finger. Suitable for moving and cleaning, it can be put on various items, like storage boxes or small furniture pieces.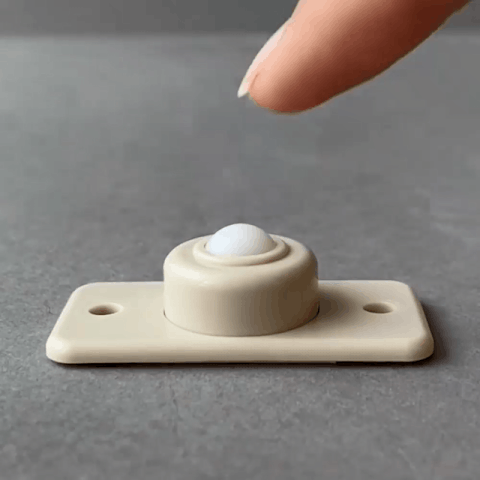 360 deg. Rotation: Once attached, the furniture can be rotated as much as you'd like. The rollers are durable and completely silent, thus they can be used for items that need to be moved frequently. Perfectly suitable for kitchen, makeup storage, tabletop, bedroom, bathroom, living room and lower shelf storage.
Simplicity: With the adhesive stripe, simply attach the roller to any furniture. For enhanced bonding strength it is recommended to wait for 24 hours after installation, but you can also use it immediately. Keep it on for frequent use or remove it for one-time moves.
Durability: Rollers are made out of high quality ABS material housing. For the roller ball you have the choice of Rubber (for delicate floors) or Steel for higher load strength.
Instructions
Packing information:
Includes 8 pieces of universal adhesive rollers
Ball Material Option: Rubber / Steel
FULL GUARANTEE INCLUDED
100% secure and protected payment
Zero risks in buying our products. If you have any issues with our products or the delivery, we're happy to offer a REPLACEMENT or FULL REFUND, no questions asked!
E-mail:[email protected]