The Only Titanic That Never Sinks
No matter how you shake it, flip it or even toss it around. It's impossible to make it sink! It's so satisfying.
Relieves Stress And Anxiety
You will feel so satisfied and relaxed every time you see the blue liquid waves and the never-sinking ship.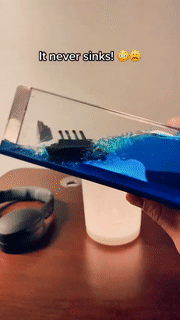 Unique Eye-Catching Design
Your room will look amazing with this beautiful titanic decor! It's sure to spark conversations and steal the show whenever guests are over!
Perfect Gift Idea
This is a great gift for anyone who loves the "Titanic" movie, marine life or just wants to create an out of this world atmosphere.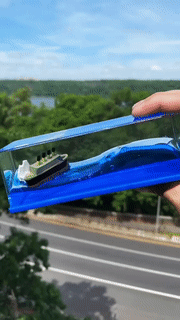 Attention: We are going extremely viral on TikTok right now and are selling out rapidly. Place your order now to ensure yourself the before it's too late!


We ship directly from our warehouse in 24 hours
Our Guarantee
30 Day 100% Money Back Guarantee - After you receive your order, we are so certain you will love it that if you don't, we will gladly issue a full refund. No hassle. No questions asked. Simply email us at [email protected] and we will get back to you within 24 hours.