Pack A Sleeve And Hit The Course!
Crafted to last & designed to insulate.
Discreetly store up to 7 cans in your golf bag!
The ultimate golfing companion! Thoughtfully engineered to accompany all types of golf bags including stand bags, cart bags, Sunday bags, and more!
Your time and money are valuable never over pay or wait on a cold one again!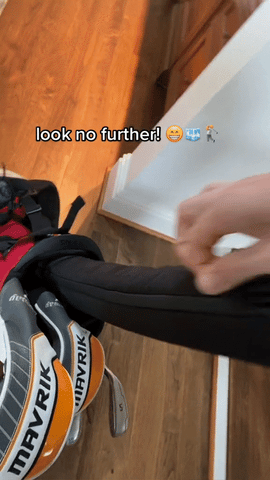 Take Cold Caddy On The Go
Easy access on the beach, camping, outdoor concerts, picnics, fishing, sporting events, parties, etc. Never let thirst get the best of you at your favorite events!
Designed to keep your cans cold for an entire round (up to 7 hours). Cold Caddy's easy access pouch allows you to sling over your shoulder or slide into a golf bag with ease. Add to your arsenal this summer with the most discreet beer cooler around!
Thousands of happy customers have enjoyed their 18 holes with Cold Caddy so we want to ensure you the same! Enjoy yours 40% off today or your money back!
 Don't just take our word for it see what other players have to say below!
Cold Caddy's stealthy sleeve is the perfect addition to any tournament, bachelor party, or laid back round of golf with your buds. Load up your beer cooler and enjoy your next game! Keep your round cool this upcoming Fathers Day!