GROOM YOUR PET LIKE A PROFESSIONAL GROOMING SERVICE FROM THE COMFORT OF YOUR HOME
Removing loose fur, dander, dirt, and undercoats that trigger itching, allergies, and skin impurities have never been easier!
Brush gently glides through the pet's coat and imitates the petting motion of your hand to relax and soothe your furry friend during combing.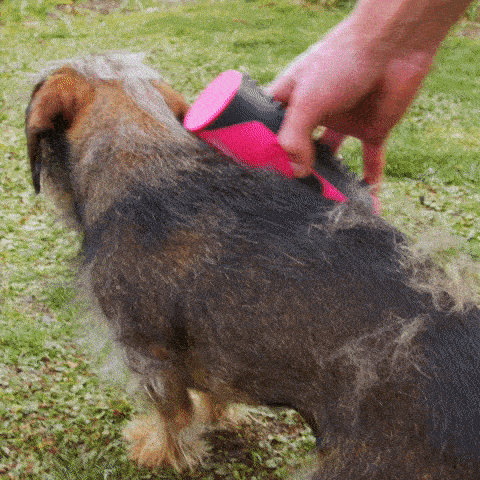 THE ULTIMATE DOUBLE-SIDED FUR CARE COMB
Due to the three closely spaced combs, up to 80%, more loose fur, and the undercoat are removed compared to conventional coat brushes, without tearing out the healthy hairs.
The scratch-proof deshedding teeth stimulate blood circulation and remove all dander to reduce itchy skin and to promote a silky, shiny coat.
The rubberized massaging nubs on the backside ensure that no loose fur remains behind to stop your pet from shedding all over your living area.
EFFORTLESS COMBING AND CLEANING
Due to the compact size and by perfectly adjusting the height of the deshedding teeth to your pet's needs, it can be used for cats and dogs of all sizes - whether large, small, long, or short-haired.
The deshedding teeth can be fully retracted to effortlessly strip loose hair from it to make grooming as fast and easy as possible.
We believe that Brush cares for your pet's fur in the way it needs to.
Length: 14.5cm
Diameter: 5.5cm
Package includes:1 x 3in1 Deshedding Undercoat & Fur Brush