You can set time to open or close the door, it opens automatically in the morning and closes automatically at night as you wished.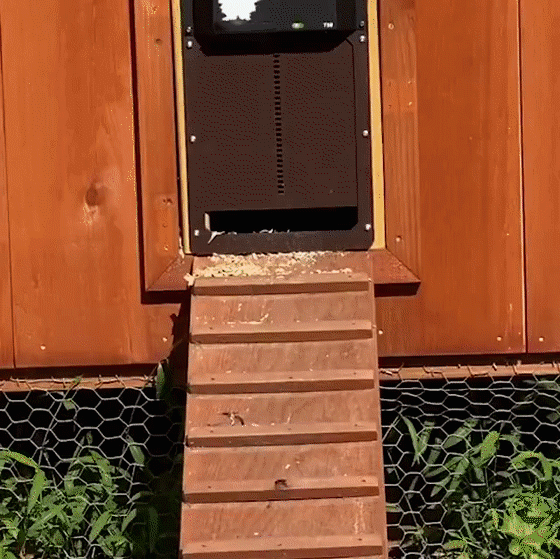 Suitable for extreme weather-waterproof
This was built and tested in cold environments so there were adjustments to deal with snow and daylight without having to constantly adjust the product or a clock or a sensor.
Made of aluminum & ABS, it is sturdy, waterproof. The automatic chicken coop door is reliable when faced low and high temperatures, from -86°F to 131°F (-30°C to 55°C).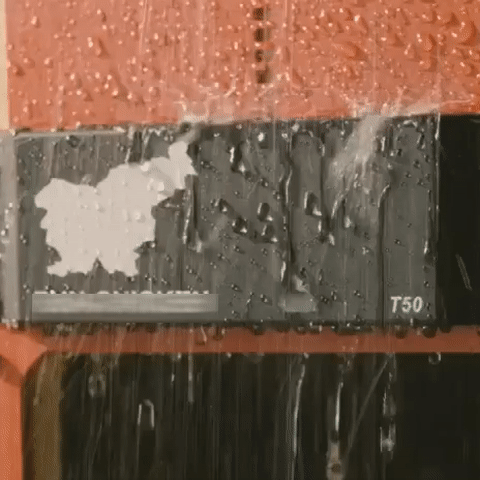 Features:
Day and night sensors
You can set the light-sensitive door opening to open the door. The light-sensitive function contains 9 levels of brightness for opening and 6 levels of brightness for closing. It will save you time, you do not need to watch it all time.
Easy to Install
The installation of the automatic chicken door takes less than 10 minutes, and there are screw holes for installtion.
You can even choose one of three motor strength settings. The mechanism is simple, reliable, and works well. This updated version has all of the flexibility you need while still being very simple to set up.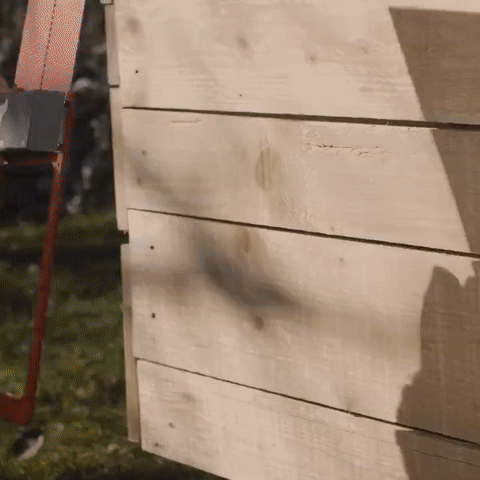 PLUG AND PLAY TECHNOLOGY - It takes no more than 10 minutes to install the door (no complicated wiring or cabling).

BATTERY POWERED - Minimum of 1 YEAR battery life that works in all conditions (2xAA batteries Batteries not includ, you can replace them in 3 min, no need for solar cells).
ALL IN ONE DESIGN
Assembled with screws,High-quality powder-coated Fine structural color (explicitly designed for the external environment).The steel door is sturdy and keeps the weasels and Fischer cats from killing chickens in the night.
Specification
✔️ Screws;
✔️ Instructions booklet;
✔️ Box for protected shipping;
SIZE: 13.8 x 9.5 x 1.3 inches
Color:Black-brown,Red
package Included:
1* Automatic Chicken Coop Door
without battery